Year in Review 2014- Secretary Treasurer Message

The Local continued to grow in 2014 as we add more new members every month. We have negotiated new Collective Bargaining Agreements with our Union Employers – Dicks' Bakery and Peters' Bakery in San Jose, Le Boulanger Bakery in Sunnyvale, Sterling Foods LLC in Union City, Andre Boudin Bakeries and Andre Boudin Delivery Drivers in San Francisco in the last year. These agreements continue to provide livable wages, Health Care and Pension benefits as well as job security for about 350 of our members. We will continue to reach out to all workers in the baking industry who work at non-Union employers in our continuing effort to bring dignity and respect to all working people. On the National Union side, the organizing efforts across the United States have produced to best year in BCTGM organizing in decades. The organizing of the Four Hostess plants which reopened in the Midwest, two high performance Bimbo Bakeries USA plants, the Super Value Grocery Warehouse in Virginia, J. Skinner Bakery in Texas, Life Way Foods (Dairy Sector) in Illinois is a tremendous accomplishment.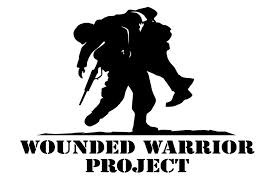 Wounded Warrior Project is a veterans service organization that offers a variety of programs, service and events for wounded veterans of the military actions following the events of September 11, 2001.

MINIMUM WAGE INCREASES IN BCTGM LOCAL 24 AREA

MOUNTAIN VIEW

In a dramatic meeting Thursday evening, Mountain View's City Council approved a new minimum wage law based on San Jose's, increasing the city's minimum wage to $10.30 an hour starting July 1, 2015, and made it a goal to hit $15 an hour by 2018.

"The children of the working poor in Mountain View suffer a great deal emotionally," Kane said. Because parents are working multiple jobs to pay escalating rents, children "are lonely, they are depressed. It probably takes away a child's chance to be with their parents, and they miss out on the positive role models they could have. Kids are ostracized socially, which make them depressed even more. Many do not have computers, or their families can't afford the Internet, and they don't have transportation to the library. The parents care that they do well but they have no time to help because they are working all the time. Children are raising children in our community. A child sleeps on the living room floor and mom has four roommates. The TV is on until late. Is it any wonder this child comes to school exhausted? There's a lot of poverty and it's really hurting out children. I hope you can lead and go to $15 an hour."

SUNNYVALE

Come the new year, employees in Sunnyvale making the minimum wage will be getting a boost. Following in the footsteps of San Jose and Mountain View, the Sunnyvale City Council voted Oct. 14 to introduce an ordinance that requires Sunnyvale employers to pay a minimum wage of $10.30 per hour starting Jan. 1. The Sunnyvale ordinance will adjust automatically each year based on any increase in the consumer price index. The final vote was 6-1, with Councilman Dave Whittum dissenting. The council also voted to include a resolution to work with the city of Mountain View on a regional $15 an hour minimum wage by 2018.

SAN FRANCISCO

San Francisco's Office of Labor Standards Enforcement (OLSE) announced that the minimum wage in San Francisco will increase to $11.05 per hour, effective January 1, 2015 and the city's minimum wage will increase to $12.25 per hour in May 2015 and to $13 per hour in July 2016. From there, the wage will go up by one dollar every year until July 2018 when it lands at $15 per hour, bringing the annual pay for a minimum-wage employee working full time to $31,000.

SAN JOSE

The minimum wage in San Jose will increase from $10.15 to $10.30 per hour effective January 1, 2015.



Bakers Local 24 retiree Andres Andrade recieves his twenty-five year service award from Business Agents Juan Mejorado and Oscar Hernandez.

Boudin Bakeries and Boudin SF Cafe's

The Local represents bakers and delivery drivers at the Boudin Bakery facilities in the Bay Area. The flagship location located on Fisherman's Wharf in San Francisco features a glass view front window where you can observe our bakers at work and a Bakery Museum that features the history of the baking industry in San Francisco over the last century. They have cafe's which feature Union made bread all over Northern California. Take the time to visit a Boudin SF near you and support your Union bakers.

There are over 30 Panera Bread Cafe's in Local 24 area in California. The Company has not recognized their employees NLRB Election victory in Michigan Panera Bread Café's for over a year. They are simply ignoring the legal election and refusing to negotiate a first contract. You can help put national pressure on Panera to finally do the right thing, sit down and negotiate with BCTGM Panera Bread Cafe members

Again, if you know anyone who works at or knows someone who works at a Panera Bread Café and would like to talk to someone at Local 24, we are available to met anywhere with them. All meetings will be kept confidential.

We are also encouraging all Local 24 members and families to take a picture of themselves in front of a Panera Bread Café holding a sign saying '"We support the BCTGM Panera Bakers" or something along those lines. Then post it to their own YouTube account or to their twitter account with one of the many hash-tags leading to Panera for example #PaneraUnionYes.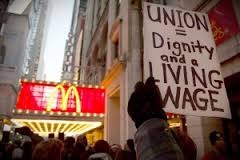 The phrase "wage theft" generally refers to employees being denied full compensation for their work under the law. Often, low-wage and immigrant workers are victims of wage theft and are denied meal breaks, overtime pay and minimum wage and are forced to work off the clock without pay. It is illegal to not pay or to underpay workers their wages.

Wage theft is getting more attention as it is a growing problem. Wage theft can occur when workers are not paid, underpaid or misclassified as independent contractors.

You deserve to be paid fairly for your work, including overtime hours.

The federal Fair Labor Standards Act (FLSA) requires that employees, unless specifically exempted—such as managers, certain sales employees and professionals—must be paid overtime if they work more than 40 hours in a week. The overtime rate must be one-and-one-half times your normal rate of pay after 40 hours of work in a workweek. Normally, overtime pay earned in a particular workweek must be paid on the regular pay day for the pay period in which the wages were earned.


The FLSA also prohibits the overtime requirement from being waived, even by agreement of the employer and employee. It is illegal for your boss to force or intimidate you into giving up your overtime pay, although a recent U.S. Supreme Court decision limited this condition for government employees. However, the law does not set any limits on the number of hours workers older than 16 years can work during a week.


The overtime law is enforced by the Wage and Hour Division of the U.S. Department of Labor. Your employer can be criminally charged for violating the overtime provisions of the FLSA, and it also is illegal for your employer to fire or discriminate against you for filing a complaint about an FLSA overtime violation.

There is a two-year statute of limitations on recovering back pay, unless the FLSA violation was deliberate and willful, in which case the statute of limitations is three years.

If you think you have been denied overtime pay, you can file a complaint with the nearest office of the Wage and Hour Division of the Labor Department. The complaint may be filed in person, by letter or by telephone, but it also must be made in writing. For information about various wage-and-hour and other workplace problems, visit the Interstate Labor Standards Association website.

It shouldn't hurt to go to work. In 2008, more than 4.6 million workers across all industries, including state and local government, suffered work-related injuries and illnesses that were reported by employers, with 3.7 million injuries and illnesses reported in private industry. Due to limitations in the injury reporting system and underreporting of workplace injuries, this number understates the problem. The true toll is estimated to be two to three times greater—or 9 million to 14 million injuries and illnesses a year. The health and safety of America's workers is detailed in the AFL-CIO Death on the Job report.

Experts agree that if you are injured on the job, you should:

Notify your supervisor, the personnel department and your union steward.
Get the medical treatment you need. You may be required to see a doctor selected by your employer. If you are injured on the job, your employer's insurance company is obligated to pay for reasonable and necessary medical treatment.
If your employer has written an "incident report," get a copy of it. Your union steward and the employer should obtain the names of workers who witnessed your injury or assisted you afterward, as you may need this information if you seek workers' compensation benefits.

You also may be entitled to temporary or permanent disability benefits or vocational rehabilitation benefits. If you file a claim for benefits and it is rejected, you may appeal the ruling, even to the courts. Experts recommend seeking legal advice.



(Pictured are Local 24 Safeway In-store members circa 2014)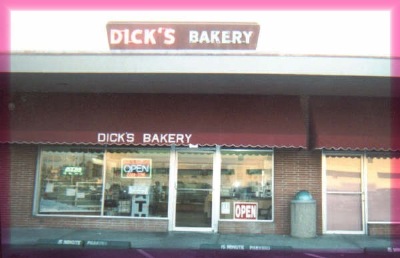 CELEBRATING 45 YEARS OF TOP QUALITY PASTRIES

Baker's Local 24 is proud to celebrate with Dick;s Bakery in over a half century providing top quality Union Made pastry goods in the the San Jose Area.

The family owned, fully Union business is operated by Aaron and Laurel Sota with bakers Filomema Juan and Earnest provide top quality fresh baked goods.

Located at the intersection of Meridian and Hamilton in San Jose.



.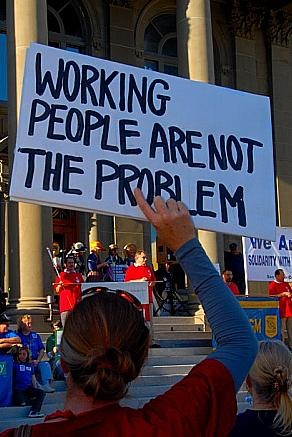 Welcome to Bakers Local 24! The Officers and Office Staff are here to serve you the membership. Please call with questions or issues you are expierencing at your worksite. we will try our best to help you.

Joe, Oscar, Juan or Veronica


You can reach us at 650-364-0990