In a sign of solidarity, Democratic Presidential Candidate Bernie Sanders will join BCTGM Local 100G members and supporters in an informational picket outside the Penford Products factory in Cedar Rapids, Iowa on Friday, September 4th. Union members at the plant have been fighting for a fair new contract with Ingredion, Inc. which purchased the facility this spring.

Sanders is expected to join Local 100G members, labor supporters and community leaders outside the Penford plant at approximately 5:15 p.m. and deliver remarks shortly thereafter. The plant is located at 1001 First Avenue, S.W. in Cedar Rapids.

"Bernie Sanders has been a voice for working people all his life. He is a man who never gives up and who always makes decisions based on what is good and right for the average American. We are proud he has chosen to take time out of his extremely busy schedule to visit Local 100G members in Cedar Rapids," says BCTGM International President David B. Durkee.

The informational picket outside the Penford plant is the second in a series of protests against Ingredion's unfair contract proposals. The collective bargaining agreement covering approximately 160 union members at the plant expired on August 1. Workers at the plant continue to work under the terms of the expired pact while Union negotiators attempt to reach a fair new contract.

Union and company negotiators have held three negotiating sessions and the most recent talks came to a halt after company representatives delivered to the Union what it termed as its "last, best and final offer." Ingredion negotiators have proposed more than 100 concessionary changes to the collective bargaining agreement.

The Penford site was opened in 1890 as the Douglas Starch Works and has employed generations of family members from the Cedar Rapids area. Ingredion, a multinational Corporation is headquartered in Westchester, Illinois.

Note: The BCTGM has not yet formally endorsed any presidential candidate.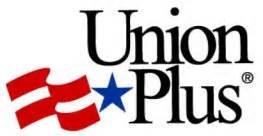 UNION/PLUS Discounts and Savings Website

Union Plus is brought to you by Union Privilege, established by the AFL-CIO to provide consumer benefits to members and retirees of participating labor unions.

It pays to be a Union Member!

Golden Peanut Company Organizing Victory

It was the unwavering strength and courage of 80 workers at a peanut shelling plant in Alabama that prevailed in their fight for dignity and respect through BCTGM representation.

Harassment, favoritism, prejudice and unfair work rules were what workers were forced to tolerate regularly from management at the Golden Peanut plant in Headland, Ala.

The facility, owned by Archer Daniels Midland (ADM), is a shelling plant for Runner peanuts, as well as a hull and fiber processing plant. Workers at the plant work in the production, maintenance, quality control and shipping departments.

"These workers were fearless to the end," reflects BCTGM International Representative David Woods, who led the workers' efforts to organize. "This is really a story of human dignity. These are hardworking folks who were sick and tired of being treated poorly."

The workers were also aided by new union election rules implemented by the National Labor Relations Board (NLRB) on April 14. Thanks to an expedited union election process, on May 19 the workers voted overwhelmingly to become members of BCTGM Local 42 (Atlanta).

BCTGM International Director of Organization John Price notes that this was the BCTGM's first union election under the new NLRB rules. The rules set forth an "accelerated election" process, speeding up the time between the filing of a representation petition and the union election.

After learning that the BCTGM represents thousands of ADM workers in locations around the country, workers reached out to BCTGM Local 42 (Atlanta) Business Manager Zach Townsend. Through a series of phone calls with Townsend, workers detailed the working conditions at Golden Peanut and the reasons why they needed a union.

"They were desperate for help. These people were so sincere about what they wanted and how hard they were willing to work to have a union," recalls Townsend, who worked extensively on the campaign.

"These are good, hardworking people who take great pride in the jobs they do but who have been discriminated against and disrespected in every way imaginable," Townsend reflects.

BCTGM Southern Region Vice President James Rivers, Price and Woods joined Townsend in Headland and the campaign escalated quickly. Local 149 (Memphis) President and International General Executive Board member Letitia Malone also assisted with the campaign.

"It was just a flood of interest and emotion," recalls Woods. "Workers who wanted to help started showing up or contacting me directly. The first week I was in town, 25 workers came to sign union cards," he adds.

On April 29, Woods filed for the election and it was scheduled for 20 days later. "The company wanted a later election date to wear workers out. But they weren't successful and the union's request was granted and the election was set."

According to Price, the new election rules do work to cut down on the time companies have to intimidate workers. "The beautiful thing with this campaign is that the organizers filed as soon as they knew they had the majority of workers on board – giving the company less time to run its anti-union campaign. By the time they knew the date of the election, management could only hold two captive meetings. They ran out of time to manipulate and lie to the workers," says Price.

However, the anti-union campaign intensified in those 20 days before the workers voted, said Woods. "But they were well prepared for the company's tactics and they had the courage to stand up and take them on. They stood strong together – even when they knew it may cost them their jobs. They wanted change so badly that they risked it all," adds Woods.

The excitement never subsided. On the day and night of the union representation vote, workers steadily came to vote, to watch their co-workers vote and wait for news of the victory that they were confident they would have.

Randy Williams, a machine operator, says that the night of the election he, "felt like it was a new beginning sent from God to all the employees at Golden Peanut."

"They stayed strong together and were so appreciative to the BCTGM. It was never about the money — and they had so little. This was a fight for respect and decency. They fought for one another and never backed down," concludes Townsend.

Allen Wright, a maintenance worker, reflected on the unity of the Golden Peanut workers saying, "Thank you Lord for teaching us and allowing us to unify against oppression to bring about a positive change in our workplace."

And machine operator George Key was thankful to have met the BCTGM organizers and thanked everyone who helped the workers in their fight for dignity and respect, saying, "Thank God for the BCTGM!"

National Labor Relations Board Revises Union Election Rules

On April 15, 2015 the NLRB issued new regulations that help put the Union and Company on even ground when conducting a Union Recognition Election. The Company can no longer drag out the time before an election in order to inundate their employees with Anti-Union Busting tactics that wear down the employees and intimidate them to the point where they fear for the jobs or worse. Union Recognition Elections can now be held in as little as fourteen days after the petition filing. The Employers cannot use their high priced legal team to put off a secret ballot election, some times for years.

If you know of or are part of a group of employees who have had enough of their employers disrespect and abuse but are on the fence of organizing because they think the rules are stacked against them, let them know that the NRLB is changing the way things are done.

Contact Bakers Local 24! All conversations are confidential and we will treat you with respect.

Juan Mejorado, Oscar Hernandez and Veronica Marez are available to listen and help if we can. 650-364-0990

WHAT IS A UNION?

A union is a group of workers who form an organization to gain:

Respect on the job

A counter-balance to the unchecked power of employers

More flexibility for work and family needs

Better wages and benefits


What have unions accomplished for all workers?


Unions have made life better for all working Americans by helping to pass laws ending child labor, establishing the eight-hour day, protecting workers' safety and health and helping create Social Security, unemployment insurance and the minimum wage, for example. Unions are continuing the fight today to improve life for all working families in America.

What challenges do workers face today when they want to form unions?

Today, thousands of workers want to join unions. The wisest employers understand that when workers form unions, their companies also benefit. However, most employers fight workers' efforts to come together by intimidating, harassing and threatening them. In response, workers are reaching out to their communities for help exercising their freedom to improve their lives.

What kinds of workers are forming unions today?

A wider range of people than ever before, including many women and immigrants, are joining unions—doctors and nurses, poultry workers and graduate employees, home health care aides and wireless communications workers, auto parts workers and engineers, and more.

How do unions help working families today?

Through unions, workers win better wages, benefits and a voice on the job—and good union jobs mean stronger communities. Union workers earn 25 percent more pay than nonunion workers and are more likely to receive health care and pension benefits than those without a union. In 2001, median weekly earnings for full-time union wage and salary workers were $718, compared with $575 for their nonunion counterparts. Unions lead the fight today for better lives for working people, such as through expanded family and medical leave, improved safety and health protections, and fair-trade agreements that lift the standard of living for workers all over the world.


How do people form a union?


When workers decide they want to come together to improve their jobs, they work with a union to help them form their own local chapter. Once a majority of workers show that they want a union, sometimes employers honor the workers' choice. Often, the workers must ask the National Labor Relations Board (NLRB) to hold an election. If the workers win the election to be represented by the union, they negotiate a contract with the employer that spells out each party's rights and responsibilities in the workplace.

Contact us at Bakers Local 24 if you have any questions or interest in forming a Union where you work. The National Labor Relations Board rules have changed regarding Union Elections. It is now easier to form a Union and hold a fair Union Election then ever before.

650-364-0990 (Joe, Oscar or Juan)


Your calls will be keep completely confidential and we have bi-lingual Business Agents.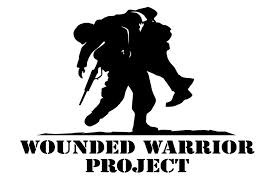 Wounded Warrior Project is a veterans service organization that offers a variety of programs, service and events for wounded veterans of the military actions following the events of September 11, 2001.

Wedemyer's Bakery Members at Work

This wholesale Bakery located in South San Francisco has been is the baking business since 1936. They primarily produce rolls and specialty breads for upscale restaurant and small cafes.

Tuan Troung

Jose Anguiano - Mixer and Union Trustee

Antonio Gentile (Left) and Roy Rivera (Right)


Boudin Bakeries and Boudin SF Cafe's

The Local represents bakers and delivery drivers at the Boudin Bakery facilities in the Bay Area. The flagship location located on Fisherman's Wharf in San Francisco features a glass view front window where you can observe our bakers at work and a Bakery Museum that features the history of the baking industry in San Francisco over the last century. They have cafe's which feature Union made bread all over Northern California. Take the time to visit a Boudin SF near you and support your Union bakers.

There are over 30 Panera Bread Cafe's in Local 24 area in California. The Company has not recognized their employees NLRB Election victory in Michigan Panera Bread Café's for over a year. They are simply ignoring the legal election and refusing to negotiate a first contract. You can help put national pressure on Panera to finally do the right thing, sit down and negotiate with BCTGM Panera Bread Cafe members

Again, if you know anyone who works at or knows someone who works at a Panera Bread Café and would like to talk to someone at Local 24, we are available to met anywhere with them. All meetings will be kept confidential.

We are also encouraging all Local 24 members and families to take a picture of themselves in front of a Panera Bread Café holding a sign saying '"We support the BCTGM Panera Bakers" or something along those lines. Then post it to their own YouTube account or to their twitter account with one of the many hash-tags leading to Panera for example #PaneraUnionYes.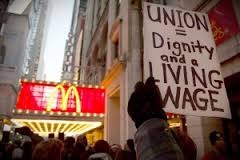 The phrase "wage theft" generally refers to employees being denied full compensation for their work under the law. Often, low-wage and immigrant workers are victims of wage theft and are denied meal breaks, overtime pay and minimum wage and are forced to work off the clock without pay. It is illegal to not pay or to underpay workers their wages.

Wage theft is getting more attention as it is a growing problem. Wage theft can occur when workers are not paid, underpaid or misclassified as independent contractors.

You deserve to be paid fairly for your work, including overtime hours.

The federal Fair Labor Standards Act (FLSA) requires that employees, unless specifically exempted—such as managers, certain sales employees and professionals—must be paid overtime if they work more than 40 hours in a week. The overtime rate must be one-and-one-half times your normal rate of pay after 40 hours of work in a workweek. Normally, overtime pay earned in a particular workweek must be paid on the regular pay day for the pay period in which the wages were earned.


The FLSA also prohibits the overtime requirement from being waived, even by agreement of the employer and employee. It is illegal for your boss to force or intimidate you into giving up your overtime pay, although a recent U.S. Supreme Court decision limited this condition for government employees. However, the law does not set any limits on the number of hours workers older than 16 years can work during a week.


The overtime law is enforced by the Wage and Hour Division of the U.S. Department of Labor. Your employer can be criminally charged for violating the overtime provisions of the FLSA, and it also is illegal for your employer to fire or discriminate against you for filing a complaint about an FLSA overtime violation.

There is a two-year statute of limitations on recovering back pay, unless the FLSA violation was deliberate and willful, in which case the statute of limitations is three years.

If you think you have been denied overtime pay, you can file a complaint with the nearest office of the Wage and Hour Division of the Labor Department. The complaint may be filed in person, by letter or by telephone, but it also must be made in writing. For information about various wage-and-hour and other workplace problems, visit the Interstate Labor Standards Association website.

It shouldn't hurt to go to work. In 2008, more than 4.6 million workers across all industries, including state and local government, suffered work-related injuries and illnesses that were reported by employers, with 3.7 million injuries and illnesses reported in private industry. Due to limitations in the injury reporting system and underreporting of workplace injuries, this number understates the problem. The true toll is estimated to be two to three times greater—or 9 million to 14 million injuries and illnesses a year. The health and safety of America's workers is detailed in the AFL-CIO Death on the Job report.

Experts agree that if you are injured on the job, you should:

Notify your supervisor, the personnel department and your union steward.
Get the medical treatment you need. You may be required to see a doctor selected by your employer. If you are injured on the job, your employer's insurance company is obligated to pay for reasonable and necessary medical treatment.
If your employer has written an "incident report," get a copy of it. Your union steward and the employer should obtain the names of workers who witnessed your injury or assisted you afterward, as you may need this information if you seek workers' compensation benefits.

You also may be entitled to temporary or permanent disability benefits or vocational rehabilitation benefits. If you file a claim for benefits and it is rejected, you may appeal the ruling, even to the courts. Experts recommend seeking legal advice.



(Pictured are Local 24 Wedemeyer's Bakery members collage circa 2015)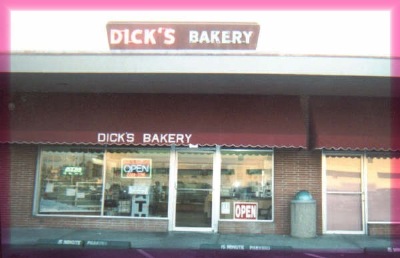 CELEBRATING 45 YEARS OF TOP QUALITY PASTRIES

Baker's Local 24 is proud to celebrate with Dick;s Bakery in over a half century providing top quality Union Made pastry goods in the the San Jose Area.

The family owned, fully Union business is operated by Aaron and Laurel Sota with bakers Filomema Juan and Earnest provide top quality fresh baked goods.

Located at the intersection of Meridian and Hamilton in San Jose



.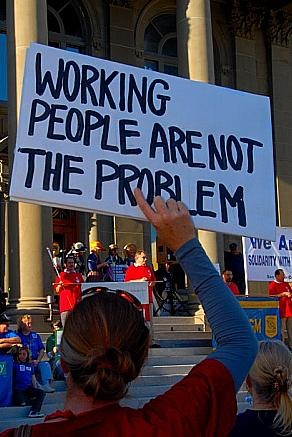 Welcome to Bakers Local 24! The Officers and Office Staff are here to serve you the membership. Please call with questions or issues you are expierencing at your worksite. we will try our best to help you.

Joe, Oscar, Juan or Veronica


You can reach us at 650-364-0990