"Making - Up Your Own Rules"

A while ago I had a friend say someone had referred to me as "that guy Joe is just making up his own rules". Now do admit that I would like to change a lot of the rules that our society lives under right now.
All working people should be protected by unbreakable rules stating that they should to be able to earn a decent living wage and have health benefits for their family. All working people who have labored all their lives deserve rules that they should be taken care of after retirement. I believe any organization that makes rules that they should be on their own are a cancer in our world.
The rules that I make and follow help the people I represent as well as every working man or women that I have not the pleasure of serving yet.

I will happily continue "making up my own rules" because as another wise friend once told me "always do what you know is right ".

Joe Biringer

Bakers Local 24 has been around quite a long time. In fact we were chartered in 1885, that's One Hundred and Twenty Eight (128) years ago! Pictured below is our banner from early 1900's which now resides in the Boudin Bakery Museum at the Boudin at the Wharf Restaurant and Bakery on Fishermans Wharf in San Francisco. It has been on loan to Boudin's since 2006 and is keep in a glass case so it can be viewed by the many thousands of visitors to the museum every year. The museum houses many historical photos and exhibits on the early history of the baking industry in San Francisco.

To All Safeway In-store Bakery members covered under the Greater Bay Area Local 24 and Eureka Area contracts –

NEGOTIATION UPDATE 3

The Union staff of Baker Locals 24, 85 and 125 met with representatives of Safeway Inc in San Leandro on April 30, 2013.The Company presented their proposals and dates of May 23 and 24, 2013 were set for further negotiations

(Pictured are Local 24 Safeway In-store members circa 2012 - 2013)

Successful 2013 Contract Negotiation News

The Local would like to announce to ratification of new contract and successful wage re-opener negotiations with Andre Boudin Bakeries in San Francisco, Roma Bakery Inc. in San Jose and Dianda's Italian American Pastry in San Francisco. Many thanks to the Secretary Treasurer and Business Agents for their long hours and persistence in being able to negotiate wage and benefit improvements for close to 100 member at these bakeries in these difficult economic times.

CELEBRATING 50 YEARS OF TOP QUALITY PASTRIES

Baker's Local 24 is proud to celebrate with Dianda's Italian American Pastry in their fiftieth year of business providing top quality Union Made pastry goods in the San Francisco Bay Area.

For great food founded on terrific ingredients, wonderful recipes and no shortage of love for our craft, come to Dianda's Italian American Pastry. You'll love what we do!

Wedding Cakes, Almond Torte, St. Honore Tres, Leche Cakes, Pastries, Cookies, Panettone, Candies and More!

Mission District – on Mission, Between 24th and 25th
2883 Mission Street, San Francisco, CA 94110
(415) 647-5469

San Mateo
117 Crystal Springs Shopping Center, San Mateo, CA 94402
(650) 570-6260

Both Locations Open Seven Days a Week

.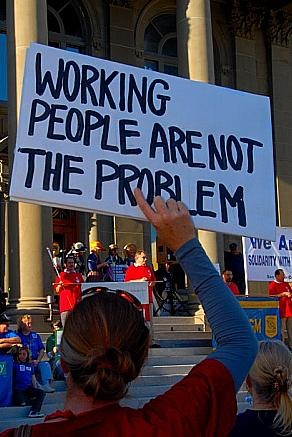 Welcome to Bakers Local 24! The Officers and Office Staff are here to serve you the membership. Please call with questions or issues you are expierencing at your worksite. we will try our best to help you.

Joe, Oscar, Juan or Veronica


You can reach us at 650-364-0990